Guide To Walking Aids: Canes, Crutches, And Walkers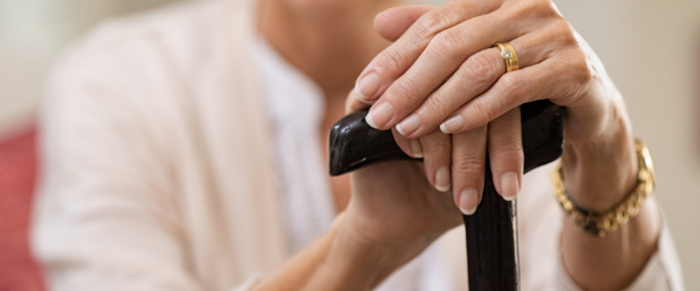 Mobility issues are a widespread problem in Florida and beyond. Thankfully, today there are a host of walking aids available to help those who may struggle to go about their daily activities.  The value of this equipment cannot be overstated. The freedom it provides is considerable, and the opportunity it offers individuals to be independent is incredibly valuable.
It is important to realize that each walking aid possesses unique features.  Each individual's needs will help determine which is the right equipment for their life. 
Walking Aids: Crutches
Crutches are one of the most popular walking aids used today. While years ago, the term crutches meant one thing, today there is a range of different types. Auxiliary crutches are those most of us associate with the term. The user places their hand on the grips and can help bear weight under their arms. These crutches have a rubberized bottom to prevent slipping. Injury to the foot or leg often necessitates the use of auxiliary crutches.
Other crutches include hands-free crutches and forearm crutches, both of which offer unique assistance in helping individuals with their mobility.
Walking Aids: Canes
Canes are another walking aid seen prominently in the United States. And, once again, a host of advances have been made and different types of canes are now available. Of course, we are all familiar with the traditional walking cane.  Available with wood or metal shafts, these come with a choice of handle (curved, flat, or offset).  Some are adjustable for people of different heights and others can be folded for easy storage.
Of course, for those who require extra stability, wider offset bases are available. And, for those who struggle to stand for extended periods, cane seats have become increasingly popular.
Walkers and Rollators
Walkers and rollators provide those who need added stability.  Typically, standard walkers are made of metal and have four legs. The front two usually feature wheels to help with mobility.  Three-wheeled walkers have a base that resembles a tricycle.  They have handles with breaks for added safety and often include a small storage space for personal belongings. Four-wheeled walkers are incredibly stable, but because they have four wheels they roll smoothly.  These are useful for those who need the stability of a walker, but a bit more help with movement.
Finally, for those who have suffered a leg injury below the knee,  knee walkers are a lifesaver.  They aid in free movement by elevating the injured leg. Also, because your leg is on the "scooter", those who have been hurt are less likely to accidentally put weight on it. 
While your doctor will provide details on the best walking aid for your specific situation, you will want to purchase or rent your equipment from a business with a wide selection as there are several options in each category.  At Atlantic Healthcare Products, we are proud to provide our clients access to our extensive inventory. Whether buying or renting, we take the time to help them determine exactly which piece of equipment works best for their specific needs.