Ramp Rental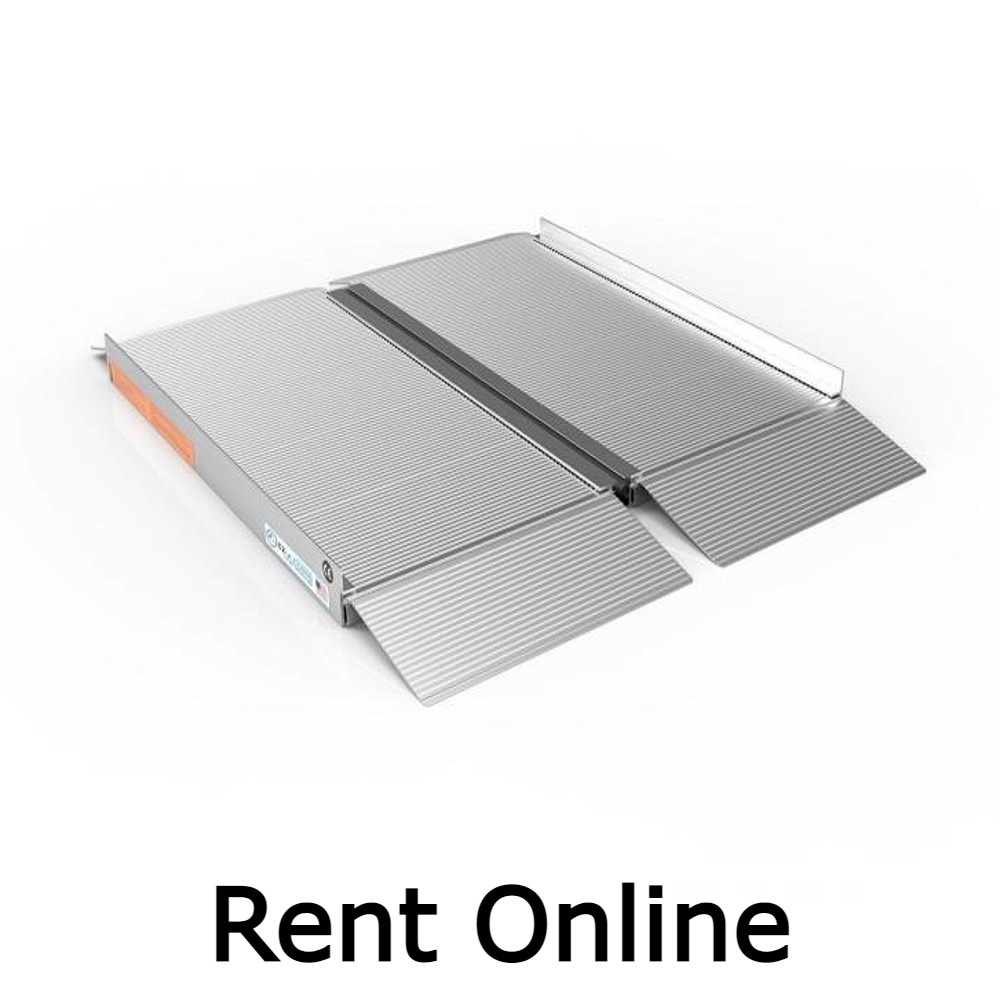 Do you need a wheelchair ramp for a limited time? Atlantic Healthcare Products offers wheelchair ramp rentals for temporary use. Perhaps someone needs to recover from surgery or an accident and is expected to be mobile after healing or therapy. Maybe you are expecting to move soon and do not want a permanent wheelchair or scooter ramp. You might need a temporary ramp for a special occasion, or a business or some other public function. Or perhaps, you want to try out a ramp before purchasing one.

Whatever the need, Atlantic Healthcare Products will be honored to consult with you free of charge to evaluate the best option for your situation. Our mission is always to help the mobility-challenged gain better access to more areas so they can live life more fully. We offer a great line of durable attractive wheelchair ramps crafted from a variety of materials such as wood, steel and aluminum. Our trained professionals measure and evaluate the area and take into consideration your unique needs. Since our ramps are made in modules, we can install them quickly and make certain they meet ADA standards.
Atlantic Healthcare Products wants to assist you in having a safe, easy-to-navigate, attractive wheelchair ramp. There are times a Wheelchair Ramp Rental is your best option. We want to work with you to make that happen.
PORTABLE RAMP: This ramp with single-fold design sets up quickly & is ideal for scooters & wheelchairs. It's made of lightweight aluminum with an easy-to-carry design & ergonomically-designed handles.

SAFETY & STABILITY: A built-in tread provides traction in all weather conditions. A no-pinch low profile hinge adds strength & stability. Folding size: 24" x 15" x 4". Weight: 11 lbs. Capacity: 800 lbs.

EASY & SAFE SETUP: Designed for high traffic use with curbs or 1 step, this ramp can easily convert a mobility device to any terrain with 2 independently self-adjusting bottom transition plates.

INCREASE MOBILITY & SECURITY: Mobility solutions help you or a loved one regain confidence, freedom, & the ability to safely & independently access home or vehicle with less stress & more security.

ACCESS ANYWHERE: Our products offer an array of temporary, portable & permanent mobility solutions from toilet lifts to ramps to homecare products to walker, scooter, wheelchair & crutch accessories.
We make it easy to rent online and pick up at one of our locations.  Can't pick it up? Don't worry we also deliver is Eastern Palm Beach County.  Visit one of our locations located in Boynton Beach and West Palm Beach. 
Read our Medical Equipment Rental Terms & Conditions.
Visit our Rental FAQs section to learn more or call us in Boynton Beach +1.561.733.2331 or West Palm Beach +1.561.964.6767.