COVID-19 Face Covering Policy
Effective 04.22.2022
Atlantic Healthcare Products Face Covering Policy adjusts depending on the COVID-19 Community Level in Palm Beach County. The current level is set at LOW. Based on this level, our face-covering policy is listed below. 
Customers In-Store: OPTIONAL
For customers who visit our locations, face coverings within the store are OPTIONAL. 
Employees dealing with customers in-store:  OPTIONAL
For all employees dealing with customers, face coverings are OPTIONAL. 
If a customer is uncomfortable with the employee they are working with not wearing a face covering, ask us to put one on during the interaction/transaction. We want to ensure that you feel comfortable while shopping with us. We will offer single-use face coverings to anyone who asks at no charge. 
Employees dealing with in-home or facility customers: REQUIRED
For all employees going into customers' homes, facilities, or offices, face coverings are REQUIRED.
Our Clean Guarantee is simple:
We maintain health and safety measures daily to ensure our Guarantee to you on Cleanliness.
Every day we:
Undergo a 

Health Survey

 and 

Temperature Screening

 at the beginning of their shift.

We sanitize the entire store at least three times a day. 

We spray down products from our vendors to ensure all products within our possession are free of contaminants.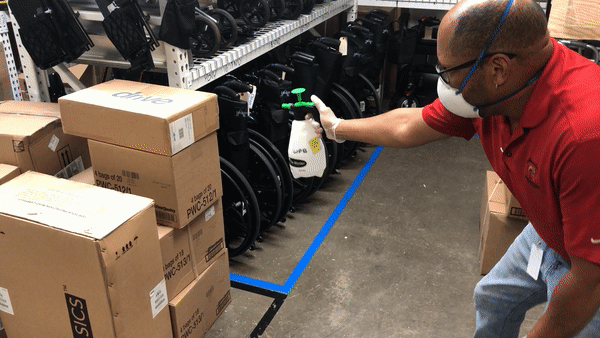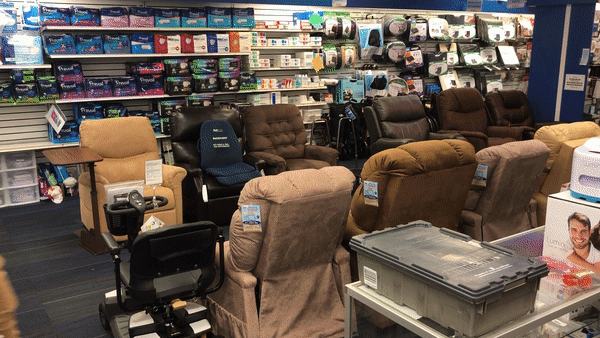 During the Covid-19 Coronavirus pandemic, we are committed to your safety and the safety of our community.
COVID-19
We will continue to monitor our work and adjust safety measures based on guidance from the Centers for Disease Control and Prevention (CDC) and other government organizations. 
Remember wearing a face-covering can help prevent the spread of the COVID-19. However, these are not the only measures you should take in the workplace and at home, such as frequent hand washing, cleaning, sanitizing frequently-touched surfaces, wearing gloves, and practicing social distancing. We encourage all those who are eligible to consider getting a COVID-19 Vaccine. For more information about the safety, efficacy, or where to get a vaccine, please visit www.vaccines.gov.
If you feel sick or are experiencing any symptoms of COVID-19, please stay home and get tested. Atlantic Healthcare Products sells COVID-19 Tests and N-95 Masks that can deliver to you. Contact your healthcare provider for additional guidance.