Patient Lift Retail, Rentals, Repairs, and Installation Services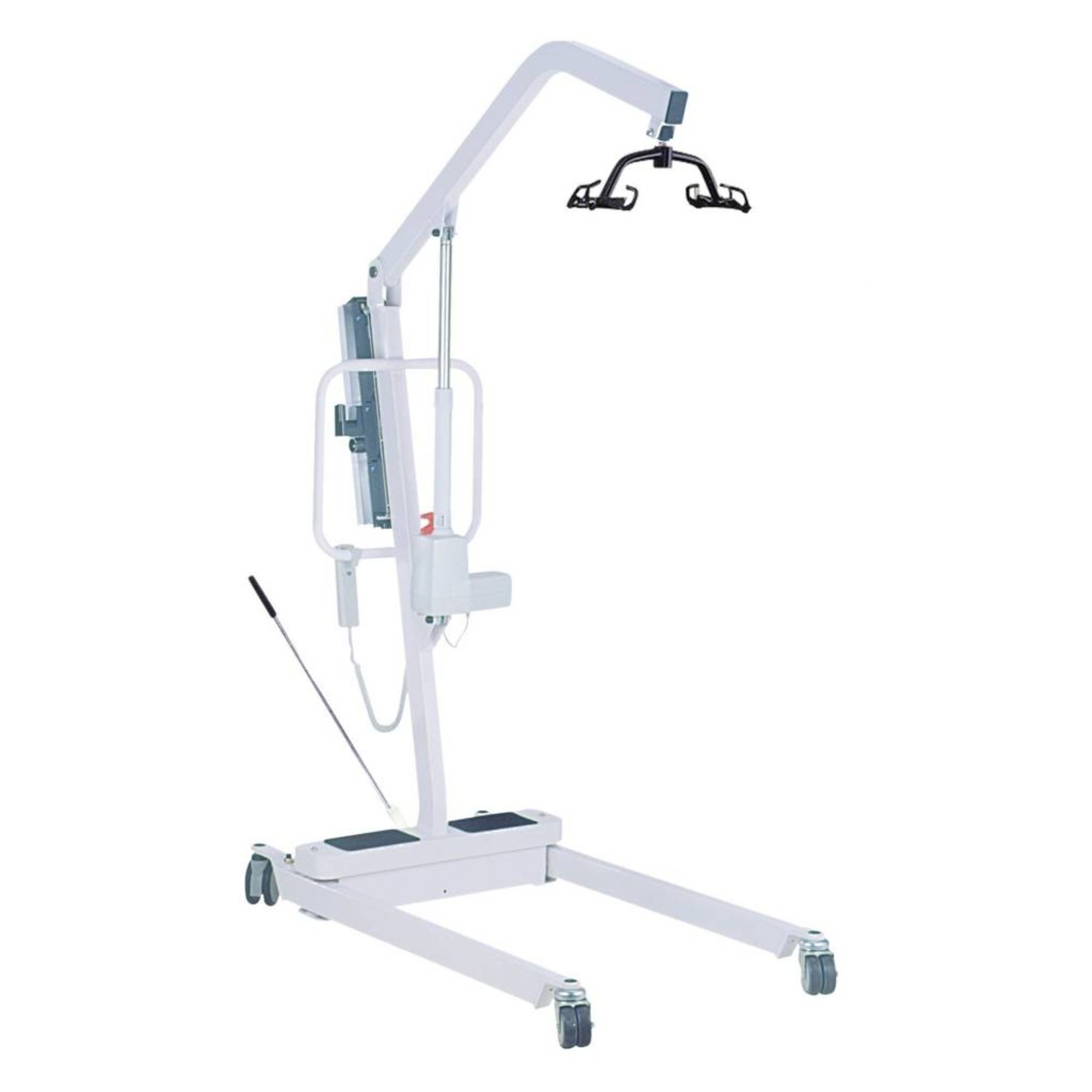 Stop those injuries to patients and caregivers with one of our many choices of Patient Lifts. One of the most difficult jobs in caring for someone with little to no mobility is when it comes time to lift or transition. It is stressful and dangerous to both the patient and caregiver. Atlantic Healthcare Products has a solution for you—whether you are a family member, or a private caregiver or professional. Let one of our patient lifts do the hard work for you with the highest level of safety in mind.
One of our local Boynton Beach professionals can consult with you on which patient lift is the perfect tool for the job. You can prevent unnecessary injuries with the addition of the proper patient lift. We carry portable floor models which can be moved around, hygiene lifts to aid in toileting, and bariatric lifts to move and transition heavy patients. We can install overhead railings to transport patients in slings. We have choices of slings and hammocks to fit almost any need. Many of the patient lifts are portable and can be transported from room to room or taken in a case on a trip. We carry a wide variety of therapy patient lifts including sit-to-stand, walking sling lifts and standing lifts. 
The entire staff of Atlantic Healthcare Products of West Palm Beach County  has a multitude of resources and is dedicated to finding solutions for all of your accessibility needs. We want to make life easier and safer for those who have any type of mobility issue. If you are not ready to purchase we also offer patient lift rentals. It's simple to contact us. Call our office, fill out our Contact  form or live chat with us online from our home page.