Lift Chair Retail, Rentals, and Repair Services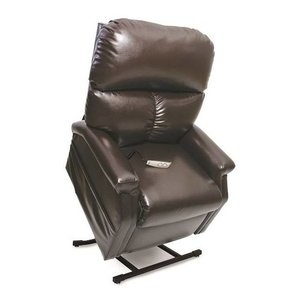 Everyone loves a good comfortable chair, but a comfortable supportive lift chair is critical for anyone with any type of mobility issue since a lot of time is often spent there. We have a large selection of colors and sizes to fit your needs. We can help you with the perfect solution with just the right power recliner that will become your favorite chair for years to come. Choose from a model that fits your décor, then pick a fabric and color to voice your style. Our Power lift reclining chairs are operated with wired or wireless controls which can effortlessly move you from sitting to standing, or place you in multiple positions depending on whether you want to nap, watch TV, read a book, raise your feet or head, or work on a project. Moving positions is of the utmost importance when you spend a great deal of time seated. It means adjusting to comfort and changing points of pressure to promote good skin health.  The controls can be independently operated so the user doesn't need to call for assistance as often.
The heavy duty steel mechanisms operate smoothly and quietly at the touch of a button. Our warranties are the best in the industry. Even if you don't have a mobility issue, you may want to check out our power chairs with all the amazing options. It will become your favorite chair to relax in after working and for years to come. There are some great options for the head and foot rest and extra lumbar support. Did we mention the built in USB port to charge your devices while you relax? 
Our dedicated experienced Boynton Beach professionals are ready to help anyone in West Palm Beach County and the surrounding area. We hope to become part of your team in finding new solutions to moving through life (or in the case of power lift recliners- relaxing through life). We are close by and ready to serve you. Call our Boynton Beach location or chat with us online where it says, "Text Us!"