Patient Lift Retail, Rentals, Repairs, and Installation Services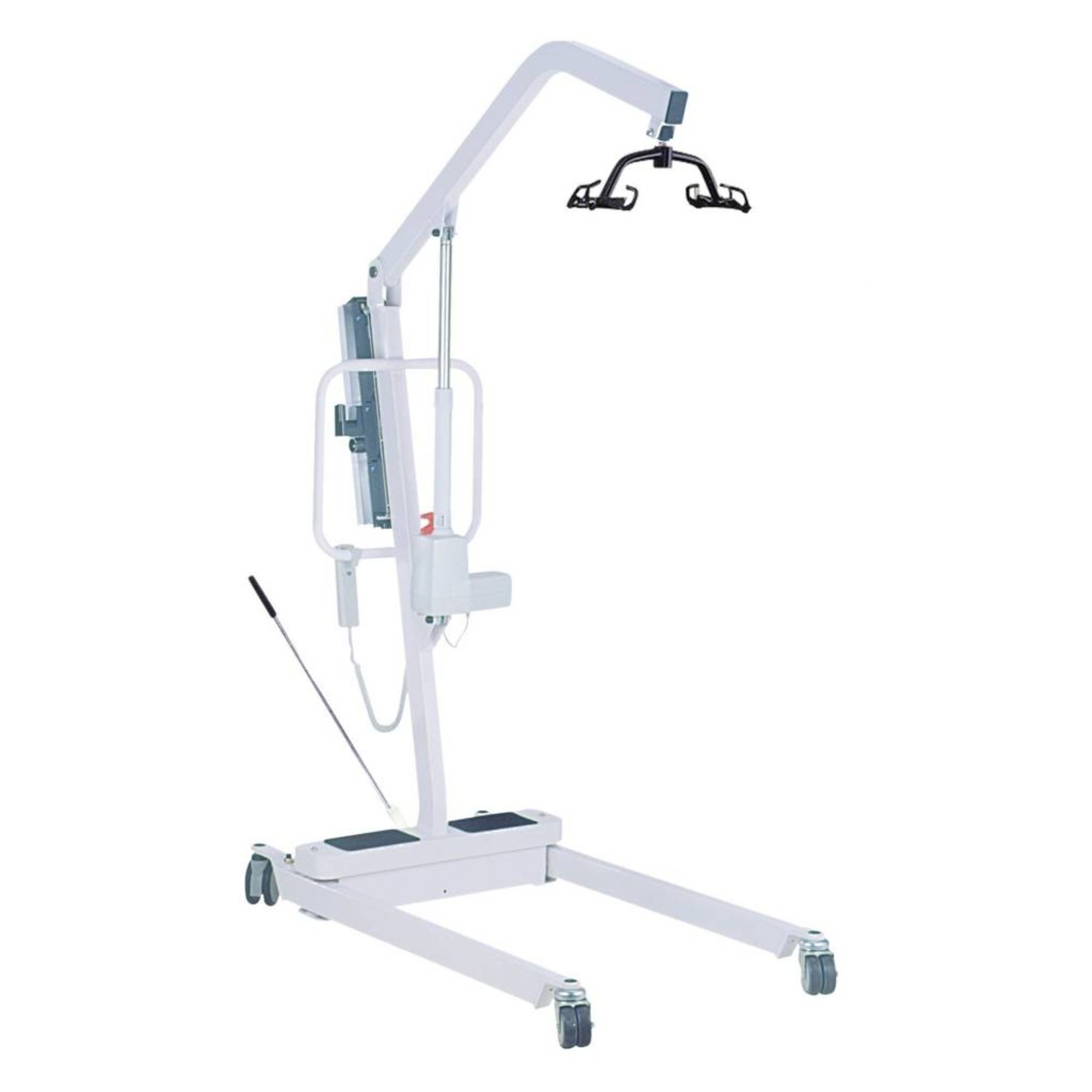 One of the most critical tools to have for patients with little to no mobility is a patient lift. This vital piece of equipment will prevent dangerous injuries to both patients and caregivers. We would love to help equip single residential homes in Palm Beach Gardens Florida and the surrounding area that care for patients who cannot move on their own. The proper patient lift can not only cut down on serious injuries but it can save time and stress for both the patient and caregiver. Routine transitions and lifting become much easier, safer and more pleasant with one of our high quality patient lifts.
Atlantic Healthcare Products specializes in accessibility products designed to make moving through life easier, and our patient lifts are a critical part of our mission. Check out our full line of patient lifts which include overhead lifts, portable floor lifts, sling lifts, installed overhead track lifts, Sit to Stand lifts, bariatric lifts for heavier patients, hygiene lifts to aid in toileting, and a full line of therapeutic lifts to assist in standing and walking while going through therapy. We also carry a full line of accessories such as different slings, hammocks and belts. If you are in need of a patient lift short-term be sure to ask about our rental options.
Whether you need just one patient lift for your home or a group of lifts for your medical facility, our Atlantic Healthcare professionals have the expertise to help you choose the right lift for your particular needs. We hope to become the simple solution for your accessibility tools. We are ready to serve our Palm Beach Garden, FL neighbors and give you full access to our team of experienced professionals and most respected accessibility manufacturers. Call us at our West Palm Beach, or Boynton Beach location, or click the "Text Us!" button below. We are proud to serve southern Florida and are ready to help you!
Atlantic Healthcare Products is pleased to serve Palm Beach Gardens, FL
For more information call (561) 408-0900