Mobility Scooters Retail, Rentals, and Repairs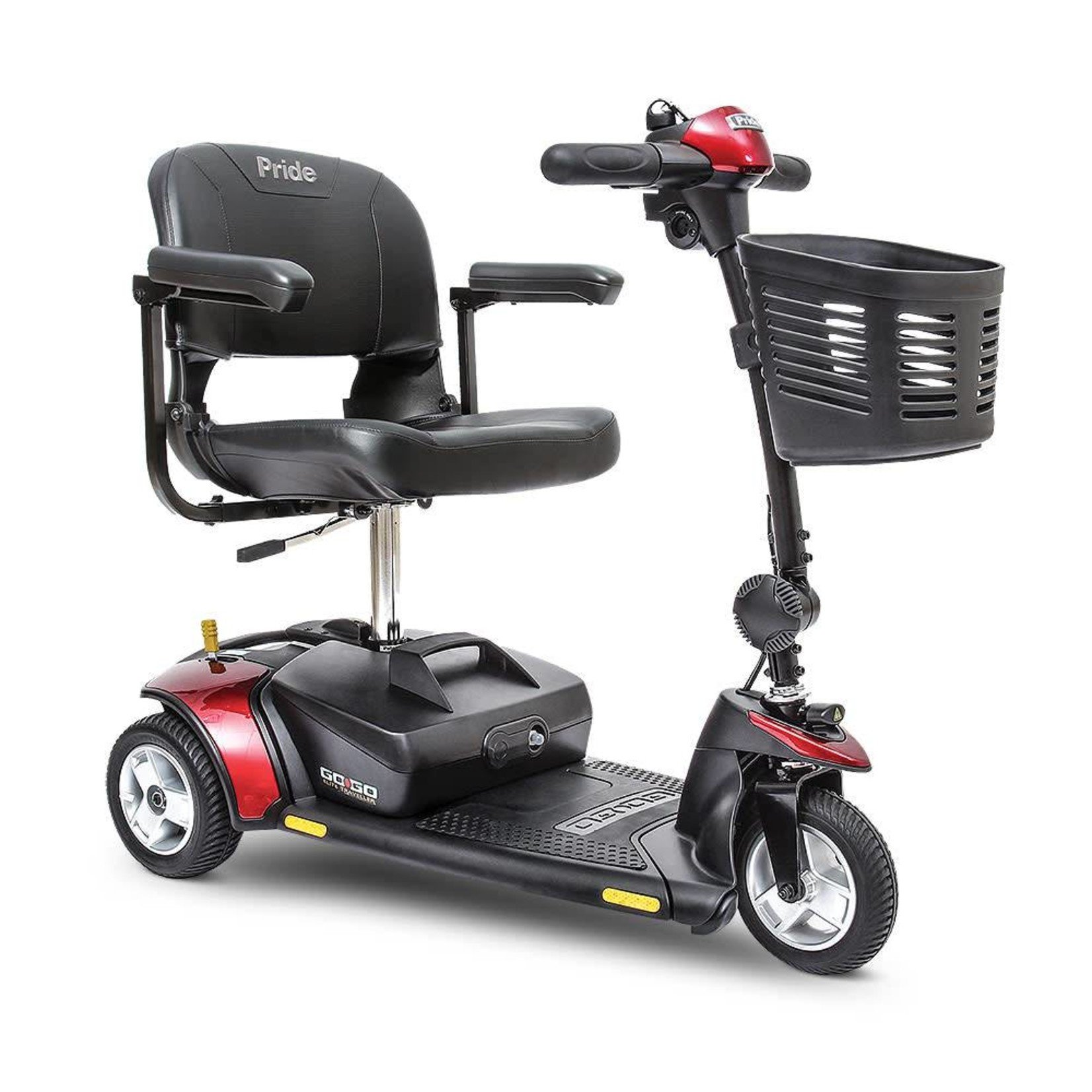 Our  professionals at Atlantic Healthcare Products can help you find an easy way to get around Palm Beach Gardens, FL with one of our remarkable Mobility scooters. You can choose from a wide variety of power mobility scooters or POVs (personal operating vehicles). With so many options to choose from, we can find the one that's best suited to your needs. Every power scooter we sell is made in America and offers the highest level of customer satisfaction. 
We offer everything from compact portable models with 360 degree turning radius, which can be used in small or crowded spaces. The Jazzy Air model allows users to rise in the air for eye-to-eye social interaction or to reach high things.  Both three-wheeled and four-wheeled models are available. In general, three wheel models move in smaller areas with softer surfaces, while four wheel models can ride over rugged outdoor terrain and carry heavier loads. Discover our compact travel models such as our Buzz Arounds that can be disassembled with one hand for easy storage and transportation, or our Lite Riders that are full-sized yet affordable, or our luxury  Companion series. Additionally, you have a choice of colors and options such as a cellphone holder, oxygen holder, cane or walker holder, cup holder, or front basket, under the seat, or rear basket for storing your personal belongings.
Most experts agree that if you cannot walk very far, are in pain upon walking, and you can sit erect in the seat and operate the controls, you may be a good candidate for a power mobility scooter. Browse through our selections on our website, then contact us for our experienced no obligation input. If you are in need of a scooter short-term be sure to ask about our rental options. It is our highest aim to help you find the very best solutions for all your mobility needs. Atlantic Healthcare Products is close by to serve our Palm Beach Garden, FL neighbors. Call our West Palm Beach  or Boynton Beach, FL location or click the "Text Us!" button below. We are ready to help.
Atlantic Healthcare Products is pleased to serve Palm Beach Gardens, FL
For more information call (561) 408-0900