Patient Lift Retail, Rentals, Repairs, and Installation Services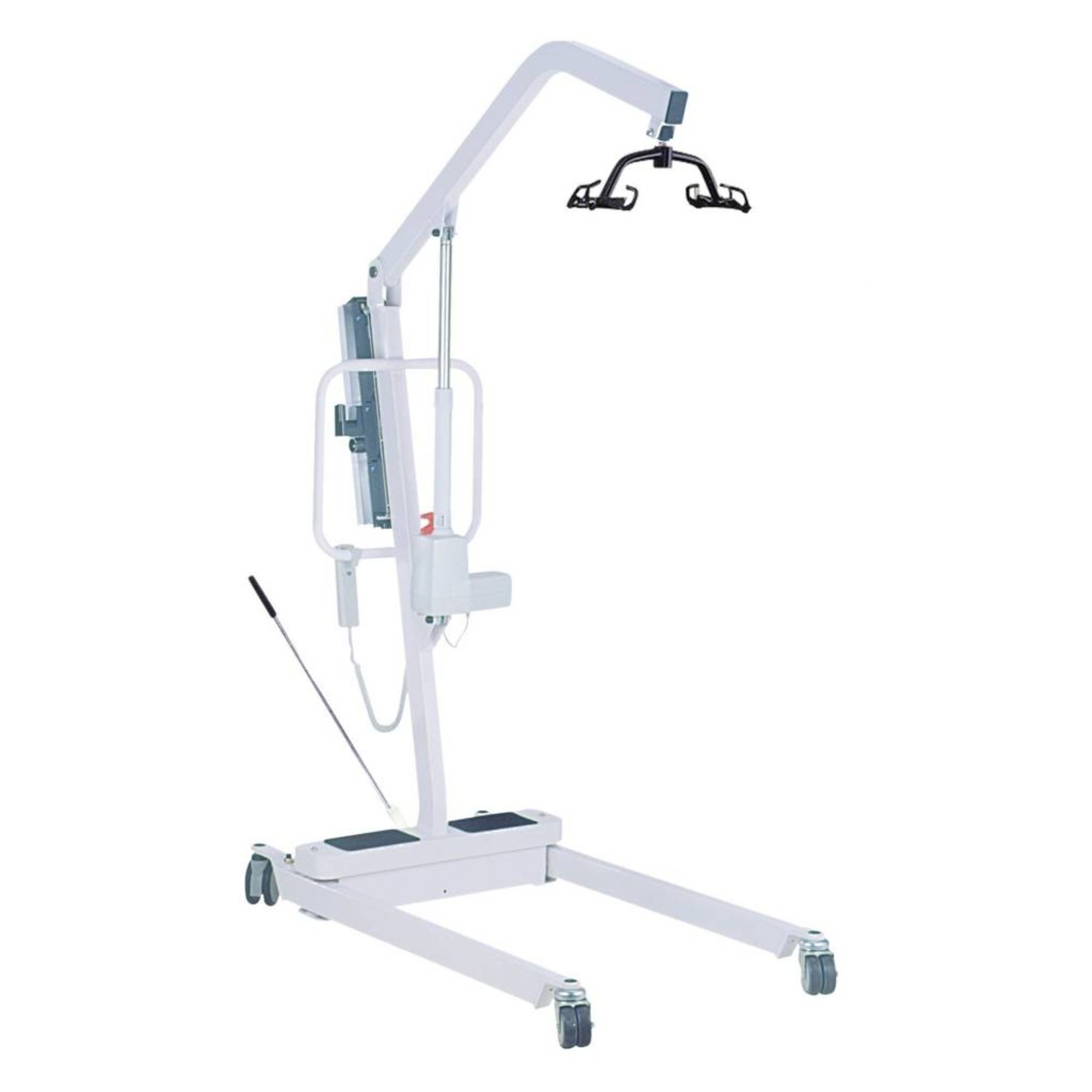 Prevent injuries to patients and caregivers by utilizing one of our many patient lift options. Lifting and transferring a person with limited mobility can be one of the most challenging aspects of caring for them. This is a very stressful experience for both the caregiver as well as the patient. Whether you are a family member, a caregiver, or a professional, Atlantic Healthcare Products has a solution for you. With the highest level of safety in mind, let one of our patient lifts do the work for you.
You can talk to one of our Palm Beach County accessibility experts about which patient lift is right for your needs. The right patient lift can help you avoid unnecessary injuries. Portable floor models can be moved around, hygiene lifts are available to help with toileting, and bariatric lifts are available to move and transport heavier patients. Overhead railings can be installed to transport patients in slings. Almost any need can be met with our selection of slings and hammocks. Many of the patient lifts are portable and can be moved from room to room or transported in a case. We offer a large selection of therapy patient lifts, including sit-to-stand, walking sling, and standing lifts. We also offer patient lift rental options if you are only in need for a short time.
The staff at Atlantic Healthcare Products has a multitude of resources at their disposal and are dedicated to finding accessibility solutions for our Jupiter, Florida neighbors. There is no doubt that we would like to make the lives of those who face any type of mobility challenge easier and safer.  It is easy to get in touch with us. Please feel free to contact us by phone, fill out our Contact form, or click the "Text Us!" button right on this page.
Atlantic Healthcare Products is pleased to serve Jupiter, FL
For more information call (561) 408-0900