Mobility Scooters Retail, Rentals, and Repairs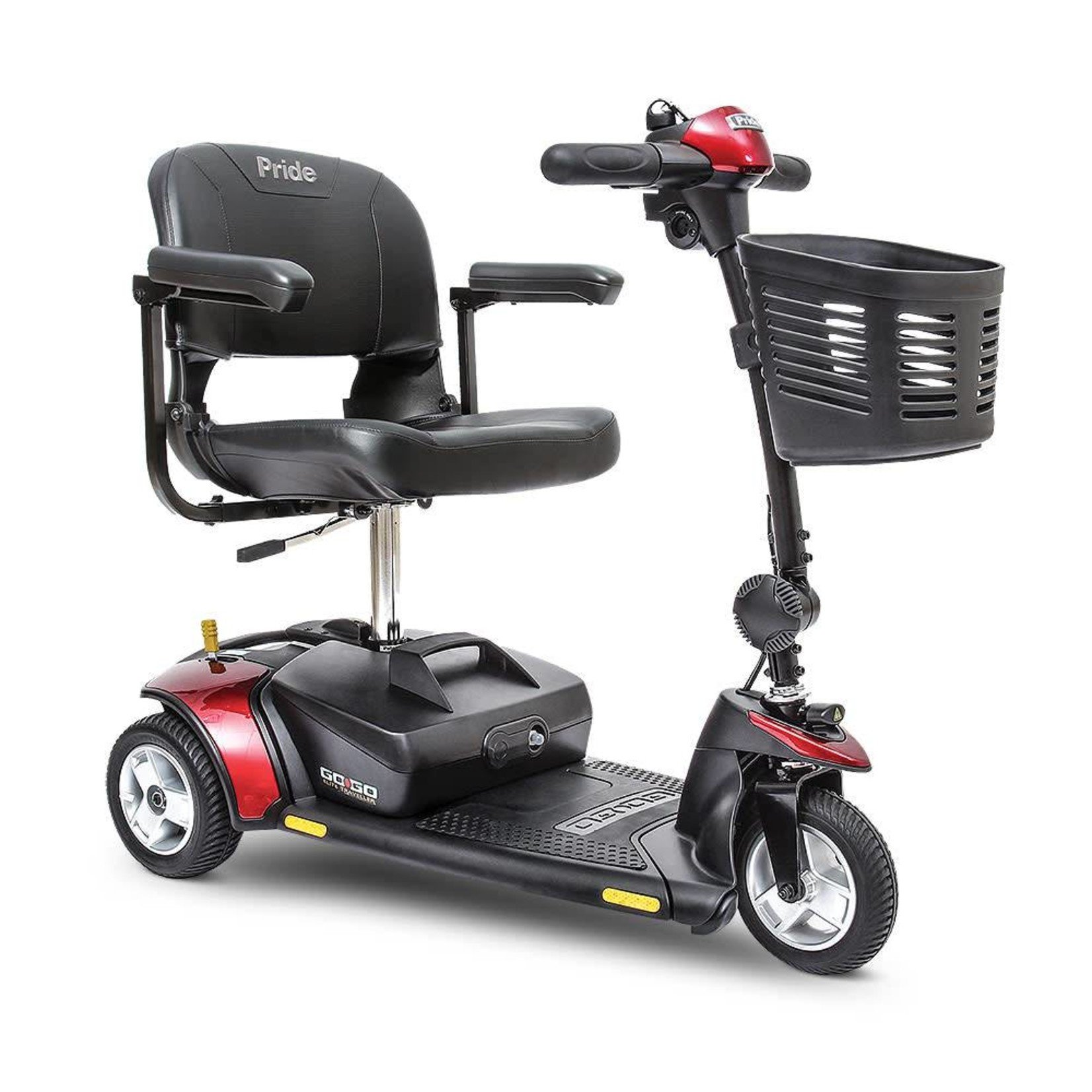 If you are looking for a mobility scooter that can accommodate all your needs, we have a wide selection that can help you get around Jupiter, Florida whether you want to go shopping, to the park, the zoo, dining out, and even fishing. Atlantic Healthcare Products offers a wide range of mobility scooters (sometimes called POVs or personal operating vehicles) that can give you more freedom when it comes to moving around. We are committed to helping those with mobility issues find solutions for moving around not only at home but also on the go. 
A mobility power scooter manufactured by Pride Mobility or Golden Technologies may be the solution for you if you tire easily, cannot stand or walk for long periods of time, can sit erect, and can operate the controls. It would be our pleasure to help you explore this option during a consultation. We carry the latest models and can help you find the one that best meets your needs. Having the ability to turn around small hallways and through doors is a great advantage of our compact, easy-to-maneuver scooters. The majority of these mobility scooters have three wheels and are easily disassembled to transport or store. In off-road environments and for heavier loads, four wheel units are commonly used. Every mobility scooter comes in attractive factory colors. Seats on some of them rotate 360 degrees for easy access while sitting or getting up.  They are all battery-powered and can be used up to 18 miles between charges. Their headlights and taillights ensure that they are safe at night, and they come with some great baskets either on the tiller, under the seat, or in the back for storage. Additional accessories include bumper systems, cell phone holders, walker or cane holders, oxygen holders, cup holders, and zippered arm bags. 
The team of accessibility manufacturers and compassionate professional experts at Atlantic Healthcare Products is unmatched in the industry. We would love to help you determine whether one of our many mobility power scooters is right for you. If you are in need of a mobility scooter short term ask about our rental options. Just give us a call at your West Palm Beach or Boynton Beach location. You can also click the "Text Us!" button below. Let's work together to find solutions you need to get through your life. Perhaps a mobility scooter will help!
Atlantic Healthcare Products is pleased to serve Jupiter, FL
For more information call (561) 408-0900