Lift Chair Retail, Rentals, and Repair Services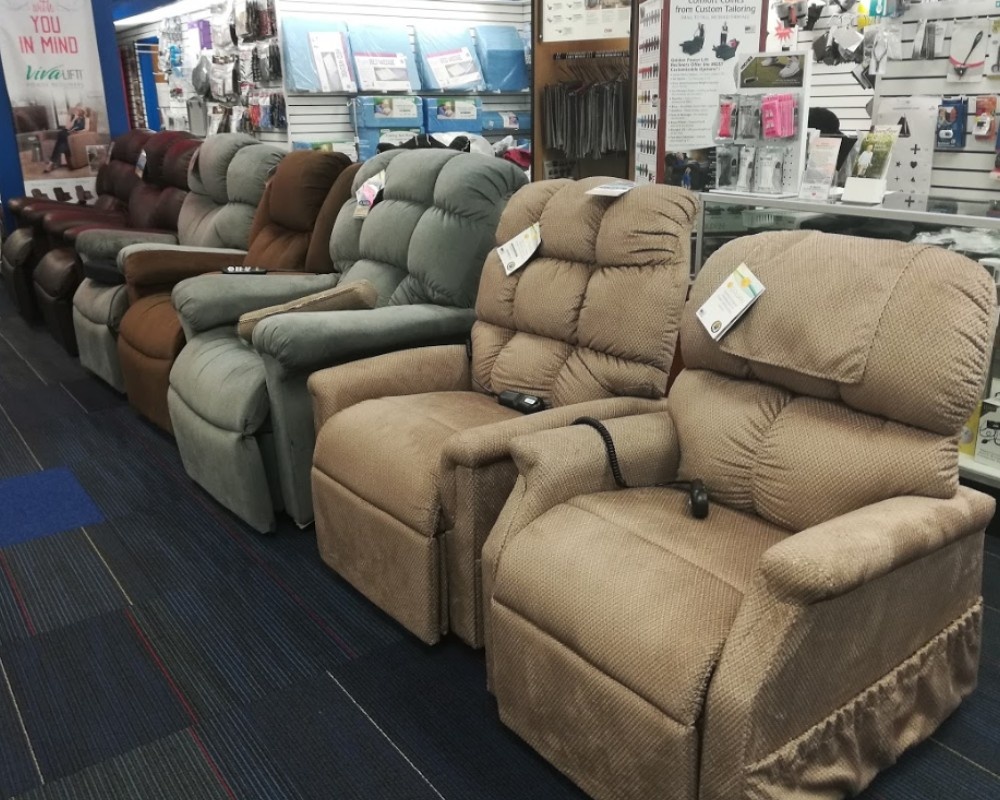 Whether you or your loved one has little to no mobility, or if you just want to invest in an amazing chair for relaxing after work, we have it all! Atlantic Healthcare Products carries Golden Technologies and Pride Mobility power lift recliners. Get help finding the perfect power lift reclining chair for your Jupiter, Florida home from one of our local experts. We have multiple sizes so we can help you get the right fit, from extra small to extra wide and tall. The power controls can be used to automatically lift the chair from sitting to standing or reclining to multiple positions. There are also wired or wireless options that can be customized so that they can be independently operated. No matter the level of disability, most users are able to move around or change positions without needing assistance. These changes in position provide maximum comfort and reduce the likelihood of skin breakdown.
We offer power lift chairs in a variety of fabrics and colors to complement any decor. Style and function come together to offer individualized support and comfort. Each of these chairs is crafted with pride and care in America for the people who will use them. Smooth quiet systems provide years of service and are backed by one of the best warranties in the industry. There are a variety of optional accessories available, including a USB port for charging accessories and keeping them close to you while you relax. There is always an emphasis on adding the latest state-of-the-art technology and designs in order to improve your mobility and rest.  In addition to the lumbar support, there are also options for the headrest and footrest to make sure you get the maximum amount of support for your back. 
Atlantic Healthcare Products caring, dedicated professionals are ready to match you, our Jupiter, Florida neighbors, with your new favorite lift chair. We also offer a rental option if you are needing a chair for a short time. The aim of our business is to find the best mobility solutions for you. If you have any questions, feel free to call our West Palm Beach or Boynton Beach locations or click the "Text Us!" button below.
Atlantic Healthcare Products is pleased to serve Jupiter, FL
For more information call (561) 408-0900