Patient Lift Retail, Rentals, Repairs, and Installation Services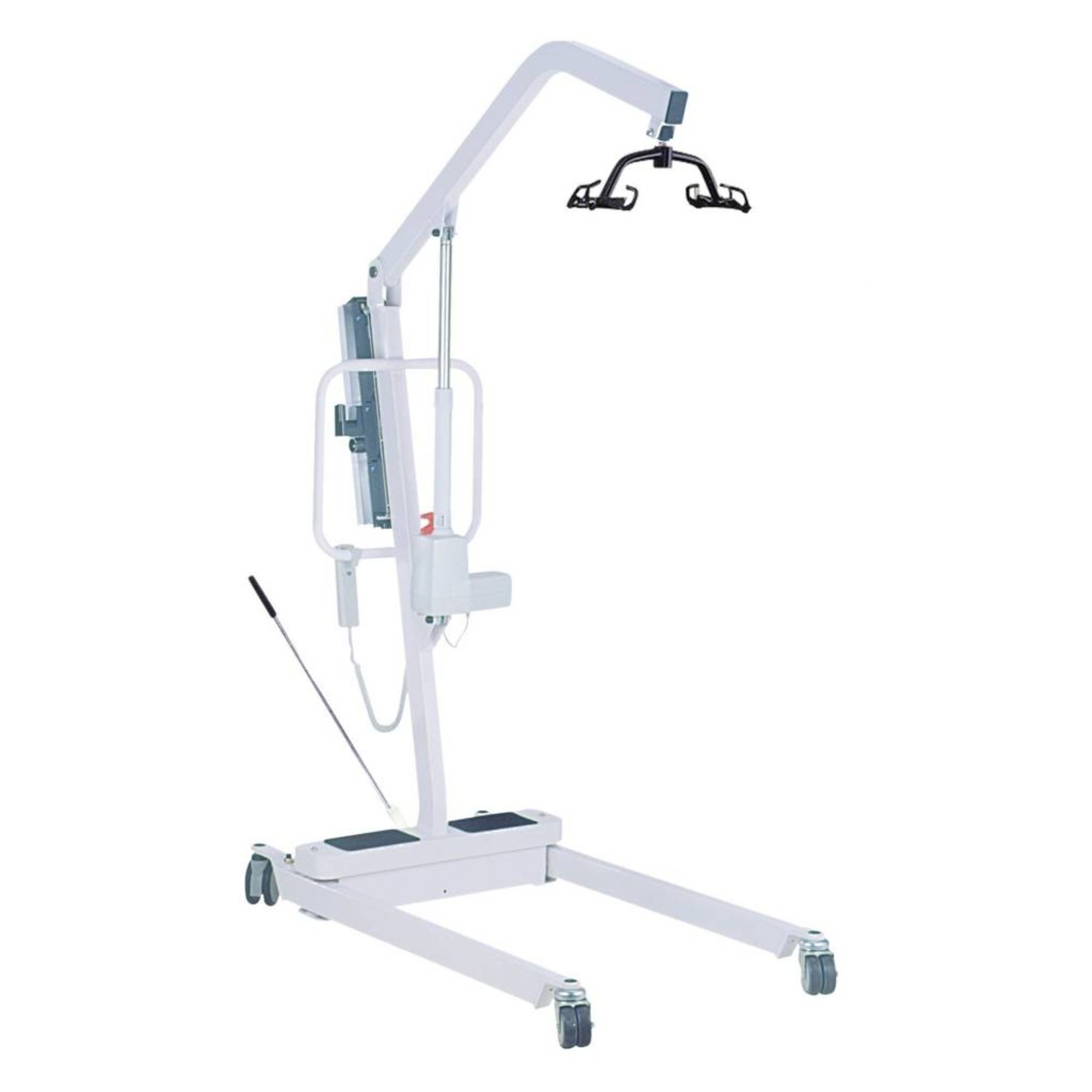 One of the most critical tools for those with little to no mobility is the proper patient lift. Our Atlantic Healthcare Products mobility professionals can help determine the right patient lift for your particular needs. This important piece of equipment can save both patients and caregivers from serious injuries both in home use and in medical settings. A patient lift can aid in lifting and transitioning the patient with much less stress to the body and mind. We have a vast array of patient lifts available- including portable floor models, permanently installed overhead track systems and hygiene slings which lift to aid in toileting and bathing. We offer bariatric lifts for much heavier patients, positioning slings that fit the bed and lift the patient to change the bedding, reposition or transfer to other horizontal surfaces. We have sit-to-stand slings, walking slings, therapy sling lifts and other amazing lifts.
We at Atlantic Healthcare Products are committed to assisting you in finding the very best solutions for moving through life. Our Patient lifts can help you care for your loved one in your own private home without hurting yourself or needing so many to assist in movement. In medical settings, patient lifts save your care-givers from injuries and help with productivity. There are some great lifts which can be transported in a case and travel with you to lift somewhere other than your home, or in multiple rooms in medical facilities. If you are needing a patient lift for a short time, ask about our rental options.
We are always finding new ways to help our Delray Beach, FL neighbors with mobility issues and those who care for them. There are some tried and true favorites and some new models to choose from.  Let our network of compassionate professionals use our team of top manufacturers and experienced experts to help you with all your solutions. We are easy to get hold of. Call our West Palm Beach, FL or Boynton Beach, FL Branch, or click the "Text Us!" button in the lower corner of this page. We are ready to assist you.
Atlantic Healthcare Products is pleased to serve Delray Beach, FL
For more information call (561) 408-0900