Mobility Scooters Retail, Rentals, and Repairs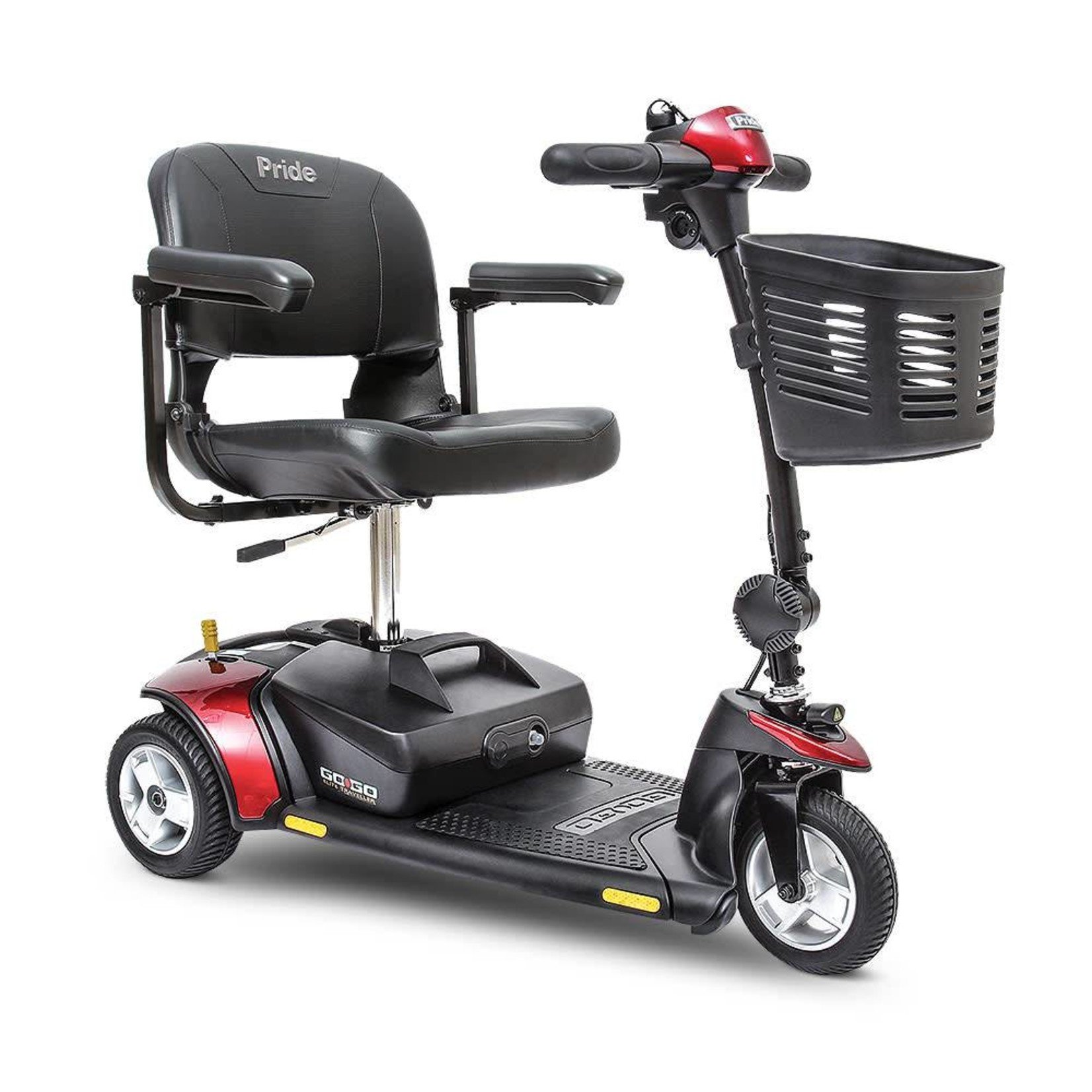 One of the best ways to get around Delray Beach, FL when you have mobility challenges is in your very own POV "Personal Operating Vehicle" also referred to as a mobility scooter. These easy-to-maneuver scooters come in a wide variety of models to best meet your specific needs. Atlantic Healthcare Products is proud to partner with highly respected manufacturers Pride Mobility and Golden Technologies to offer you the most reliable and innovative power scooters available.  These scooters are crafted with pride right here in America. Powered by rechargeable batteries, and offer up to 18 miles of use between charges. Our mobility experts are honored to assist you with the right fit for your needs. 
We carry the light weight, compact travel Buzz Around series which is simple to disassemble with one hand to transport or store. Our full size yet affordable line of LiteRiders offer more room and storage capacity to carry things with you. They also offer 360 degree swivel seating to allow easy entry and exit seating. We offer a heavy duty line which allows for rugged terrain travel with full lighting and lots of options. Our Jazzy models even include an Air scooter which will raise you up at the touch of a button to be face to face for social interaction as well as reaching things. Our lines include the full size luxury Companion Series. Each series has choices of 3 and 4 wheel drive, great color choices, and sizes to fit those who are taller or larger. We offer great accessories such as an oxygen holder, cell phone holder, cane or walker carrier, zippered arm bag, bumper systems and storage baskets.
There are enough choices to choose a model to custom fit your needs. Atlantic Healthcare Products combines professionals both locally and nationwide with decades of experience and knowledge to help you find the best solution for your mobility needs. Our mobility scooters are backed by the best warranties in the field. If you only need a mobility scooter for a short time ask us about our scooter rental options. Our compassionate professionals are dedicated to becoming part of your team to grant you better access in your home, vehicle, business and outdoors. Contact us by calling our Boynton Beach, FL or West Palm Beach, FL location, or click the  "Text Us!"  Button in the lower corner of this page. We look forward to helping our Delray Beach, Florida neighbors find the accessibility products you need!
Atlantic Healthcare Products is pleased to serve Delray Beach, FL
For more information call (561) 408-0900