Lift Chair Retail, Rentals, and Repair Services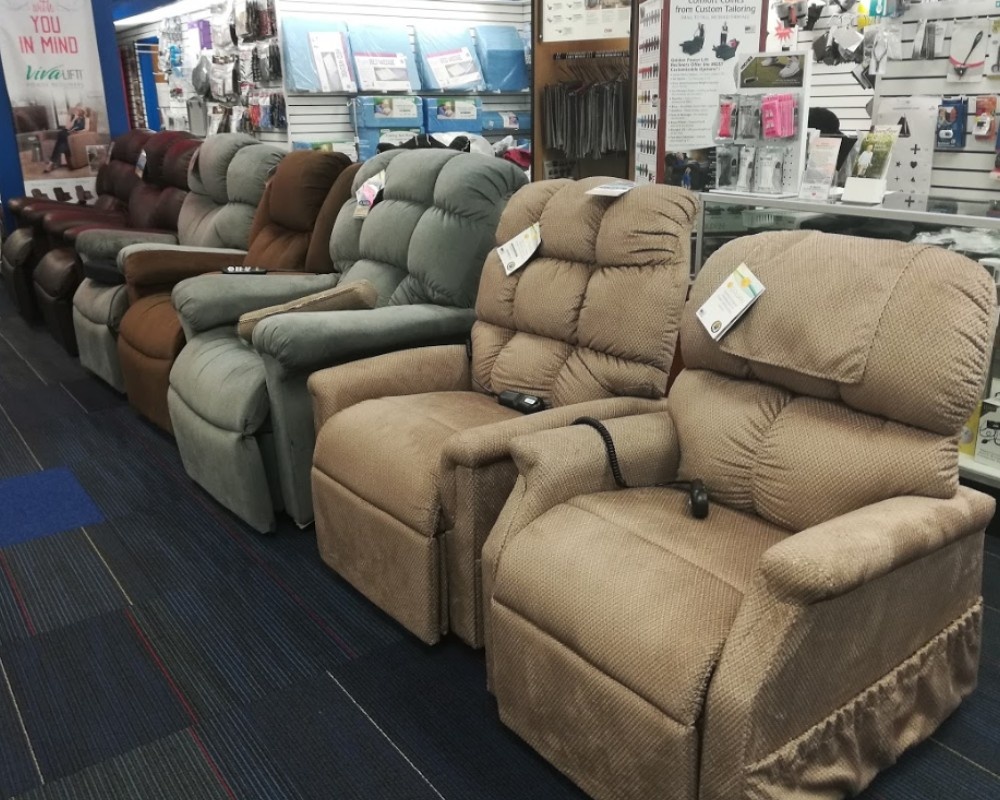 If you or your loved one lives in Delray Beach, FL and has any mobility challenge, you may spend a lot of time in a wheelchair or bed.  What you really need is a great power lift reclining chair. That's why we carry Golden Technologies and Pride Mobility power lift chairs. These amazing lines of power recliners are made in America and offer so much whether you have a mobility issue or simply want a great chair to relax in after work and for years to come.  It is the perfect blend of comfort, style and support. Choose from multiple models to showcase your style and taste of décor. Pick your own fabric and colors to cover this finely crafted functional power recliner. The correct fit is vital to ensure the maximum comfort and support. We carry multiple sizes from extra small to extra wide and tall. Our Atlantic Healthcare Products team can help you custom fit your power lift chair to your body.  
These chairs not only lift you from sitting to standing but can be placed in multiple positions for different activities such as napping, watching TV, reading a book, or working on a project.  You can raise your feet or head to various positions. It is critical for those with mobility issues to be able to move around and change positions to aid in circulation, comfort and to change pressure points to prevent bed sores. The wired or wireless controls make it easy for the user to independently change positions without asking for assistance. Our power recliners are proudly crafted in America and are backed by the best warranties in the country. The heavy duty steel mechanisms operate smoothly and quietly. You can even plug your devices into the built in USB port to charge them up as you relax.
Atlantic Healthcare Products is committed to offering the latest innovations and accessibility tools to help those with mobility issues find the very best solutions. Our mobility professionals are close by and ready to help our Delray Beach, FL neighbors.  Call our Boynton Beach, FL or West Palm Beach, FL branches, or click the "Text Us!" button on the corner of this page.  We want to earn the right to be part of your team.
Atlantic Healthcare Products is pleased to serve Delray Beach, FL
For more information call (561) 408-0900