Patient Lift Retail, Rentals, Repairs, and Installation Services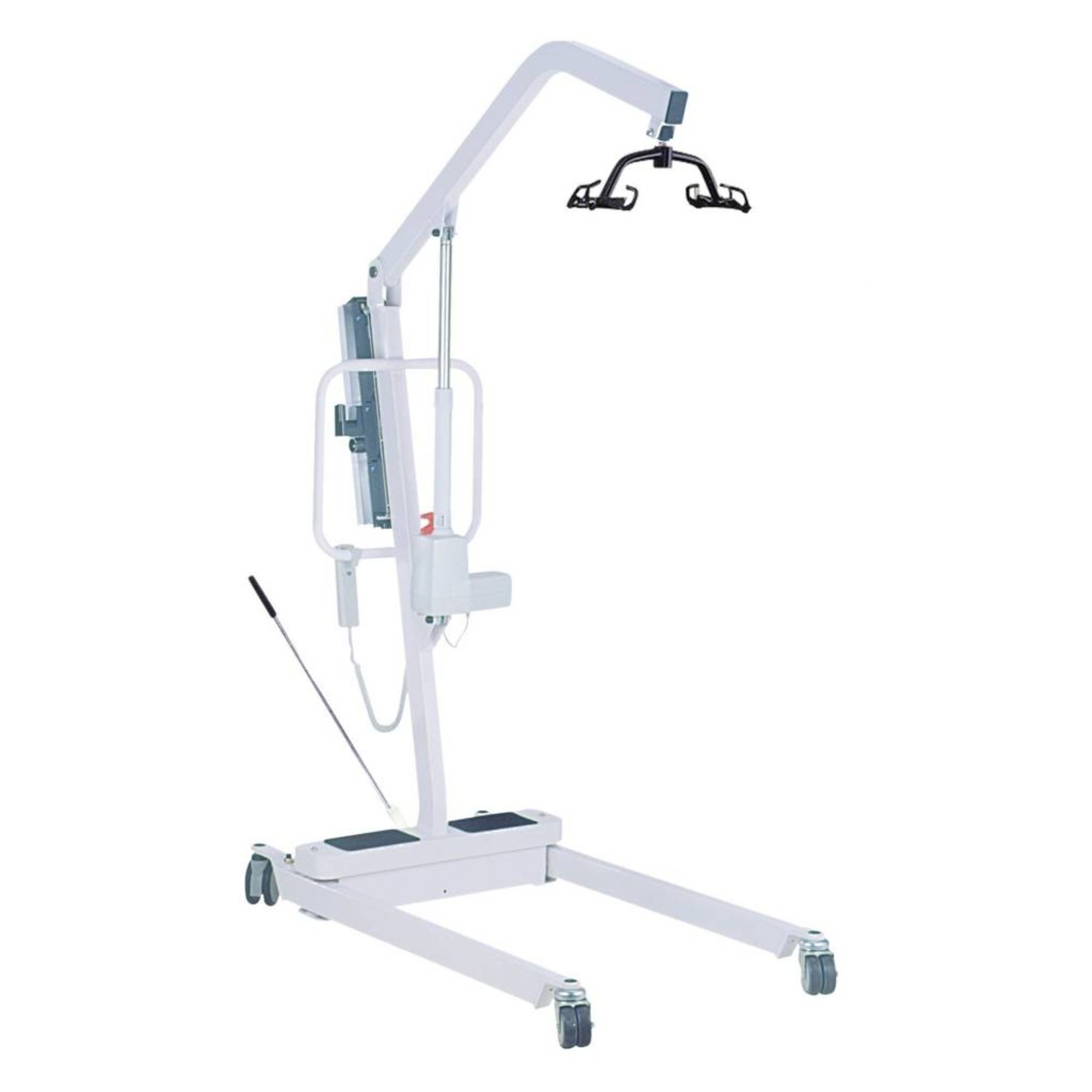 Statistics show that home caregivers suffer over three times as many back injuries as construction workers. It is a sad epidemic. We can help save your back with the correct Patient Lift. Atlantic Healthcare Products is dedicated to helping both patients and their wonderful caregivers find easier and safer ways to move. Our professionals are willing to consult with you at no obligation to see how we can help make lifting and transitioning in your home, school or medical institution safer and less stressful. These patient lifts are a critical tool for caring for patients with little to no mobility. The proper patient lift takes less time to move the patient, greatly reduces injuries, and makes for a less stressful event for both patients and care-givers.
Our local branches in West Palm Beach, and Boynton Beach branch cover the entire Boca Raton, FL area. We are on a mission to make lifting and transitioning patients safer for everyone. We are honored to offer portable floor models, portable overhead models, installed overhead rail systems and hygiene patient lifts to aid in toileting. We offer bariatric lifts to lift and transition heavy patients. We also have a wide array of therapeutic lifts such as sit to stand, walking slings, standing slings and patient transporters. Our professionals can assist you with a huge line of slings, hammocks and belts for various uses with our patient lifts. Whether the need is to lift the patient for linen change, toileting, transitioning, or to move from the bed to wheelchair, we have the right lift for your needs.
Atlantic Healthcare Products are happy to help with one patient lift for home care or a variety of tools for institutional use. We love to help you come up with the correct solutions for all your mobility challenges. We are easy to reach. Call one of our local offices, or click the "Text Us!" button on the corner of this page. We truly want to become part of your team as we all work together to find the best ways to move through life!
Atlantic Healthcare Products is pleased to serve Boca Raton, FL
For more information call (561) 408-0900