Mobility Scooters Retail, Rentals, and Repairs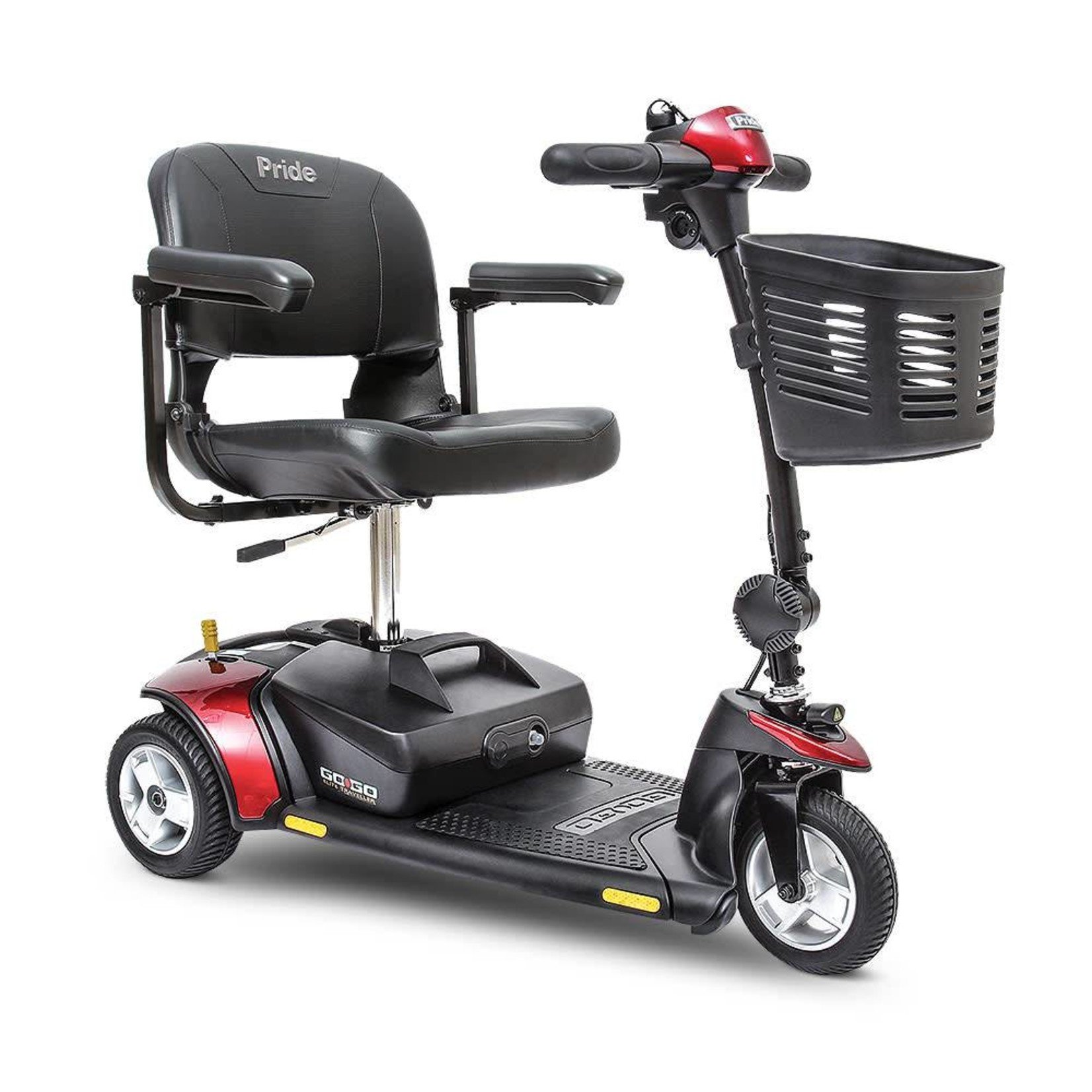 One of the best ways to get around Boca Raton, Florida independently and with ease is with a power Mobility Scooter. Some people refer to them as POV's or "Personal Operating Vehicles." Our Atlantic Healthcare Products branches are staffed with experienced caring professionals who can help you find the perfect mobility scooter to grant you the most independence.  Perhaps walking longer distances is becoming too strenuous or even impossible for you or your loved one. Our professionals can help you find the right solution. We have built an amazing network of the most respected manufacturers and the most knowledgeable experienced professionals. We created this lineup to become part of your team. We are committed to helping you find better ways to move through life. 
We carry many types of mobility scooters with a wide array of options. We can help you find the perfect solution for your particular needs. Our mobility scooters include the BuzzAround series with great turning radius, compact design and easy to disassemble for travel or storage. These scooters are great for small areas, traveling, shopping, etc. We offer heavy duty scooter lines such as the Golden Patriot and Avenger which will handle rugged outdoor use and extra weight with its independent suspension.  The LiteRider series offers full size comfort yet at an affordable price. It can be equipped with lots of options such a 360 degree swivel seating to aid in easy entry and exit.  We offer the full size luxury Companion Series with non-scuff, high profile tires. In the Jazzy lines, there is even an Air Model, which at the touch of a button, raises you to eye level for social interaction or to reach higher items. Most mobility scooters are available in either 3 or 4 wheel drive, in eye-catching colors, and different sizes to meet your lifestyle. Available accessories include holders for oxygen, cell phone, canes, and walkers. There are personal zippered arm bags and other options for storage. They include Led front and rear lighting and 22 volt rechargeable batteries which will travel up to 18 miles between charges. 
Our expertise can help ensure you choose the right options for your particular needs. Be sure to ask about our mobility scooter rental options. We are here to serve you. We want to become your Boca Raton, FL solution for all your accessibility needs. Call one of our local branches or click the "Text Us!" button in the lower corner of this page. We are ready to help.
Atlantic Healthcare Products is pleased to serve Boca Raton, FL
For more information call (561) 408-0900