Lift Chair Retail, Rentals, and Repair Services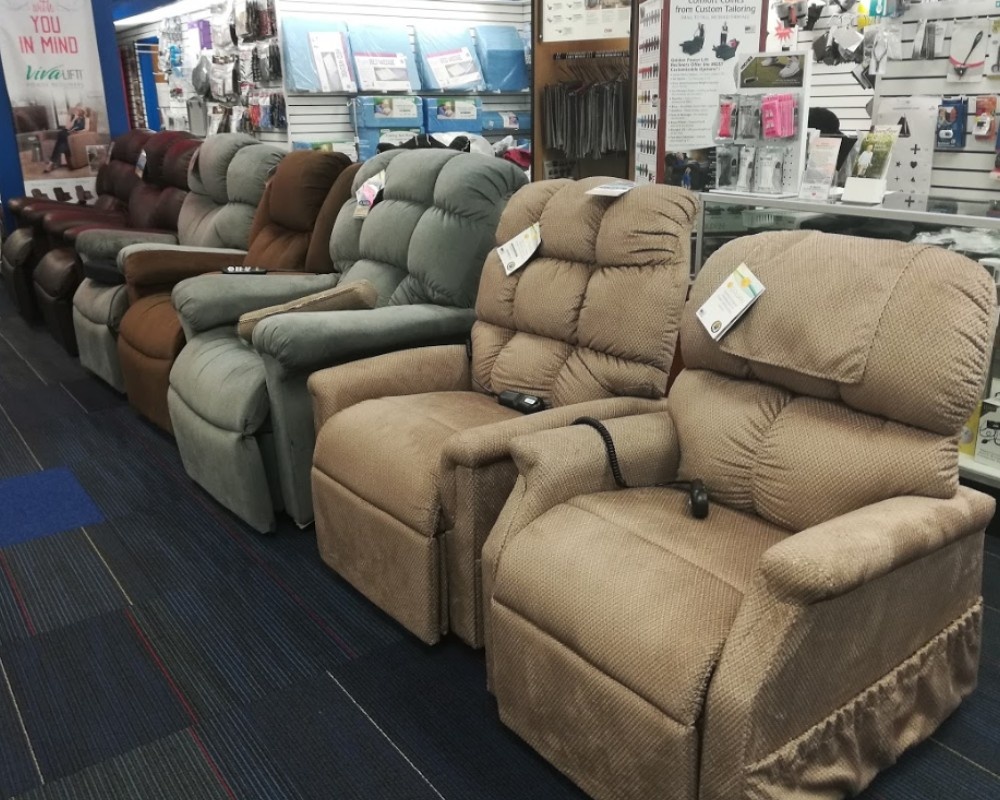 Many hours are often spent in a chair when you face life with a mobility challenge. If you live in Boca Raton or anywhere in southern Florida, we can help you find the perfect power lift recliner for your needs. Perhaps you have little or no mobility, or maybe you simply want a comfortable chair to relax in after working all day that will last for years to come. Our power lift recliners by Golden Technologies and Pride Mobility can be customized just for you or your loved one. We offer up to multiple sizes from extra small to extra wide and tall. The proper fit in a chair makes a huge difference in how comfortable and supportive it will be. Our dedicated professionals can consult with you to meet all the criteria for a power lift recliner that is a perfect fit.
The heavy duty steel mechanisms are designed to offer quiet smooth movements at the touch of a button. Our wired or wireless controls can lift from sitting to standing or change to multiple reclining or sitting positions depending on what you want to do at each moment. Most users are able to independently change positions without calling for assistance. Changes in positioning not only aid in comfort, but can guard against breakdown of skin due to pressure on any one area for too long. Our Power Lift Reclining chairs perfectly join comfort and support in a lovely array of stylish choices that will compliment any decor. Choose your fabric and color. You can choose lumbar support and specialized head and footrest power options. These ultimate chairs even have built-in USB ports to charge your devices and keep them close at hand. 
We would be honored to help you select customized options to make a chair that perfectly fits your needs.  Call one of our local branches or click the "Text Us!" button found in the lower corner of this page. We serve the entire Boca Raton area.
Atlantic Healthcare Products is pleased to serve Boca Raton, FL
For more information call (561) 408-0900